Style Rider aims to document the world's most stylish motorcycle riders, be they riders of classic, custom or cafe racer steeds. Focused on the intersection of motorcycle culture with individual style, here we speak to York Lane Bar owner and classic Ducati rider Dieter Steinbusch.
Name: Dieter Steinbusch
Residence: Sydney, Australia
Occupation: Café/Bar Proprietor @yorklanebar
Instagram: @callmedieter
Today's ride: 1975 DUCATI 750 Sport. I bought this bike in 1991 after an incident on the Sydney Harbour Bridge on my Harley Lowrider. I needed a motorcycle that would improve my home to work time and had better brakes. And, the Ducati came in orange.
Describe your style: 1970s British/European.
Favourite items: My 30-year-old Quin custom Ace Racers leathers, Kevin Schwantz Lucky Strike leather jacket, Love & Hatred black leather pants, Armani motorcycle boots and limited-edition Omega 125 Speedmaster watch.
Next purchase: A pair of Randolph Engineering glasses in memory of a good friend 'DR' Robert Herbert. He was a top Sydney DJ who gave us Tender Trap, created marvellous Ikebana displays and had a beautiful collection of watches. Plus, Randolph Engineering glasses fit perfectly in an Arai full-face helmet.
Style inspiration: The 60s and 70s race scene, Ace Café in London, Paul Weller with Style Council and Sir Paul Smith.
Best local ride: Eastern Suburbs TT circuit inspired by the French comic strip Joe Bar Team that began and finished at my first café; Eca Bar in Darlinghurst. There are plenty of corners and great views finished off with a coffee amongst fabulous people and good riders.
Best distance ride: After reading Zen and the Art of Motorcycle Maintenance and watching Easy Rider, I fulfilled a lifelong dream to ride across America on my Harley Lowrider. Closer to home, it's the annual wintertime Ace Racers ride to Mudgee via the Putty Road and the dirt roads of the Goulburn River National Park. There we enjoy fine food and drink, let off firecrackers and I dance all night in a black skivvy and patent red Jordans.
Tips for stylish motorcycling: Own a classic watch and a pair of boots. Buy pieces that combine safety, quality and smart details, then throw in a bit of colour.
Dream riding kit: Besides what I have collected over the years, it would be a custom Arai full-face helmet painted in red and white polka dots with a caricature of myself being blown out of an old cannon.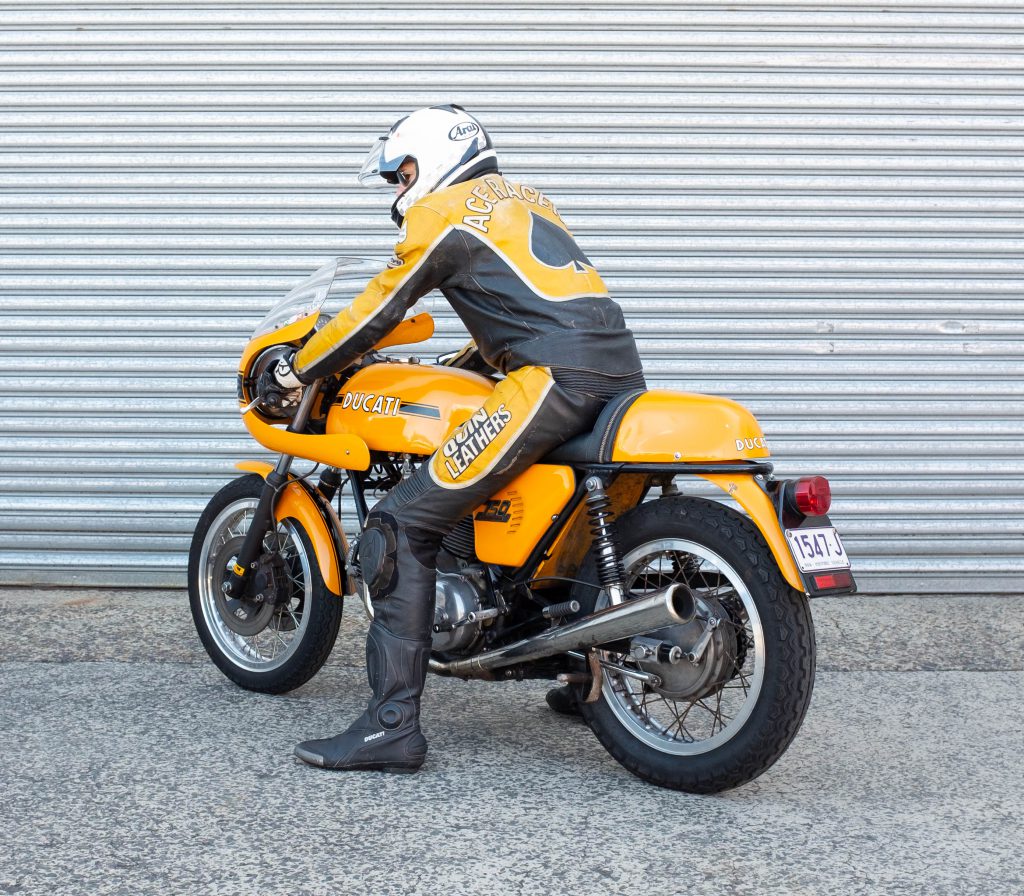 Next motorcycle trip: The dream would be to take the Ducati to Italy, ride around the country and visit the factory in Bologna. While there, I would watch every round of the MotoGP, sitting amongst the locals with a little clothes shopping thrown in.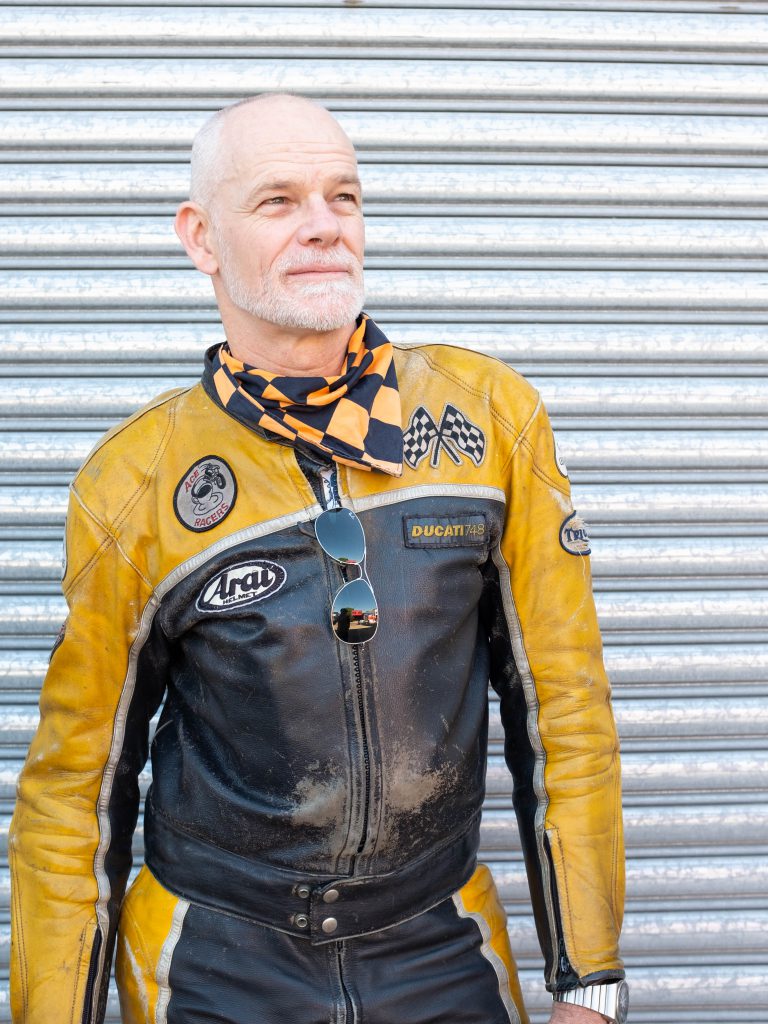 Why do you like riding? I guess you would call it freedom. The feeling of being at one with myself and the bike. Once I pull on that helmet, I am in sync. I am a different character in my own little universe. It's escaped. It's theatre.