Style Rider aims to document the world's most stylish motorcycle riders, be they riders of classic, custom or cafe racer steeds. Focused on the intersection of motorcycle culture with individual style, here we speak to Sergei Makarenko about riding in Canada and investing in a quality leather jacket.
Name:  Sergei Makarenko
Residence: Bowen Island, BC, Canada
Occupation: educator/author/public speaker
Instagram: @fjorde
Today's ride: 2008 Triumph Bonneville cafe racer. This was the last year Triumph made their carbureted engine. The last of the true classics.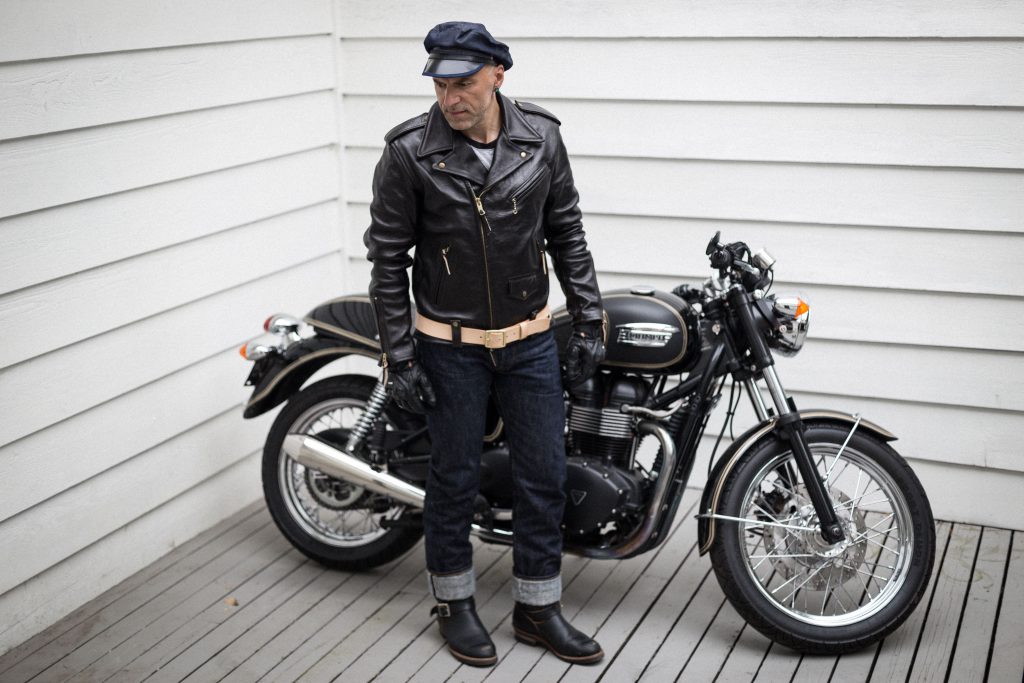 Describe your style: Heritage Americana with a healthy dose of British flavour. I like British motorcycles that were made to endure and pairing these with clothing that was made to last.
Favourite items: I believe in buying fewer things, yet those items are built to last. A quality timepiece by Breitling (Navitimer) or Panerai (PAM 372 models) and every rider should own at least one well-made leather jacket. My favourite is by Simmons Bilt. They make exceptional bespoke leather jackets from the best materials crafted by one person, from start to finish.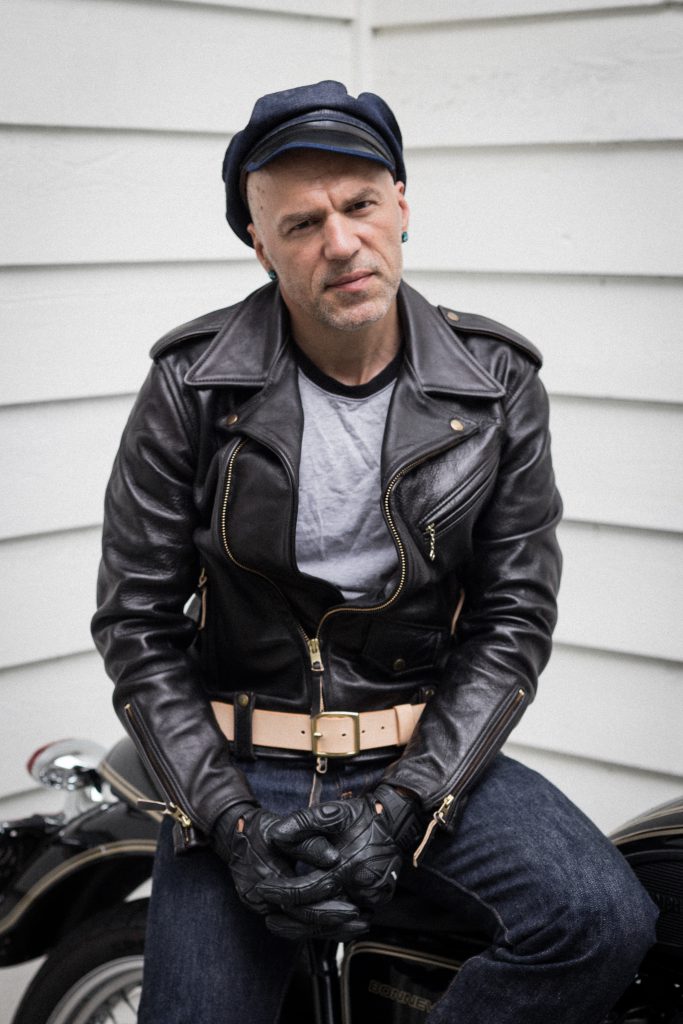 Next purchase: I am always on the lookout for another pair of Engineer Boots by Wesco.
Style inspiration: Keanu Reeves for his motorcycle designs and his work as a philanthropist.
Best local ride: A great way to explore our island (Bowen Island, Canada) is to take the ferry from Horseshoe Bay and keep riding to Cape Roger Curtis, stopping at Artisan Eats Cafe on the way. You will be rewarded with stunning scenery and magnificent views of the ocean.
Best distance ride: Many take the Sea to Sky highway from Vancouver to Whistler for one of the best rides in our city. For those who ride dual-purpose or off-road bikes, exploring Mount Sheer, a BC ghost town just outside of Squamish, offers a big adventure.
Tip for stylish motorcycle riding: Invest in a good leather jacket. You'll look good, it will keep you warm, and will save your hide.
Next motorcycle trip: I have been dreaming of riding the Pacific Coast Highway in California.
Why do you like riding? Feeling the revs of the engine, shifting gears and leaning into corners is an act of man and machine being one. There is no other mechanical wonder like a motorcycle that makes you feel so part of it and so free. Like flying, it gives you a sense of freedom. Riding a motorcycle makes me feel alive.
Photo credit: all photos by Dave Penny.