Style Rider aims to document the world's most stylish motorcycle riders, be they riders of classic, custom or cafe racer steeds. Focused on the intersection of motorcycle culture with individual style, here we speak to Vinh Nguyen about building your look around rare sneakers and custom Harleys.
Name: Vinh Nguyen
Residence: Wollongong, Australia 
Occupation: Fashion Designer
Instagram: @vdirty
Today's ride: 2012 Harley Nightrod Special. I custom built this bike from scratch. It's fully blacked out with a custom LED headlight and 23-inch front rim, new exhaust, custom seat and tank. My next big modification will be a 300 rear.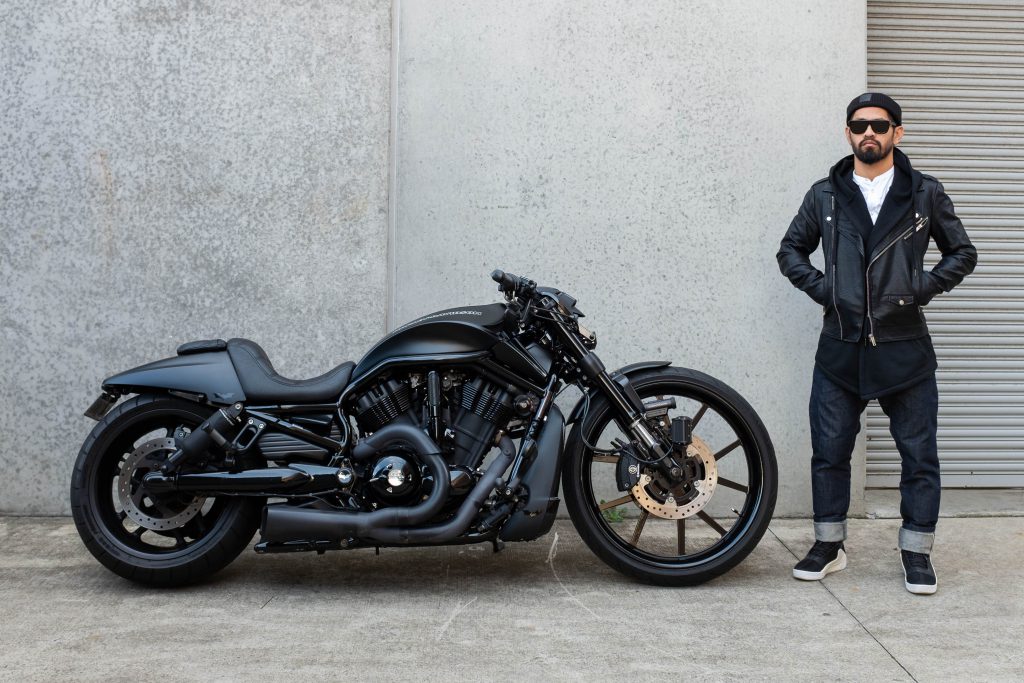 Describe your style: 'Modern Contemporary Street'. I love a minimal, clean street look and usually dress around my sneakers. Black is the dominant colour for my ride and my clothes. I am semi-Japanese inspired, updating this look with modern pieces from other parts of the world.
Favourite items: Definitely sneakers. I have been a collector of Nike Air Jordan's for some time now. My favourite would be a pair of  2001 Jordan 1s.
Next purchase: More sneakers, you can never have enough sneakers. 
Style inspiration: Japanese Fashion designer Yohji Yamamoto. He is always up to date with modern trends and styling and pushing the boundaries with innovation.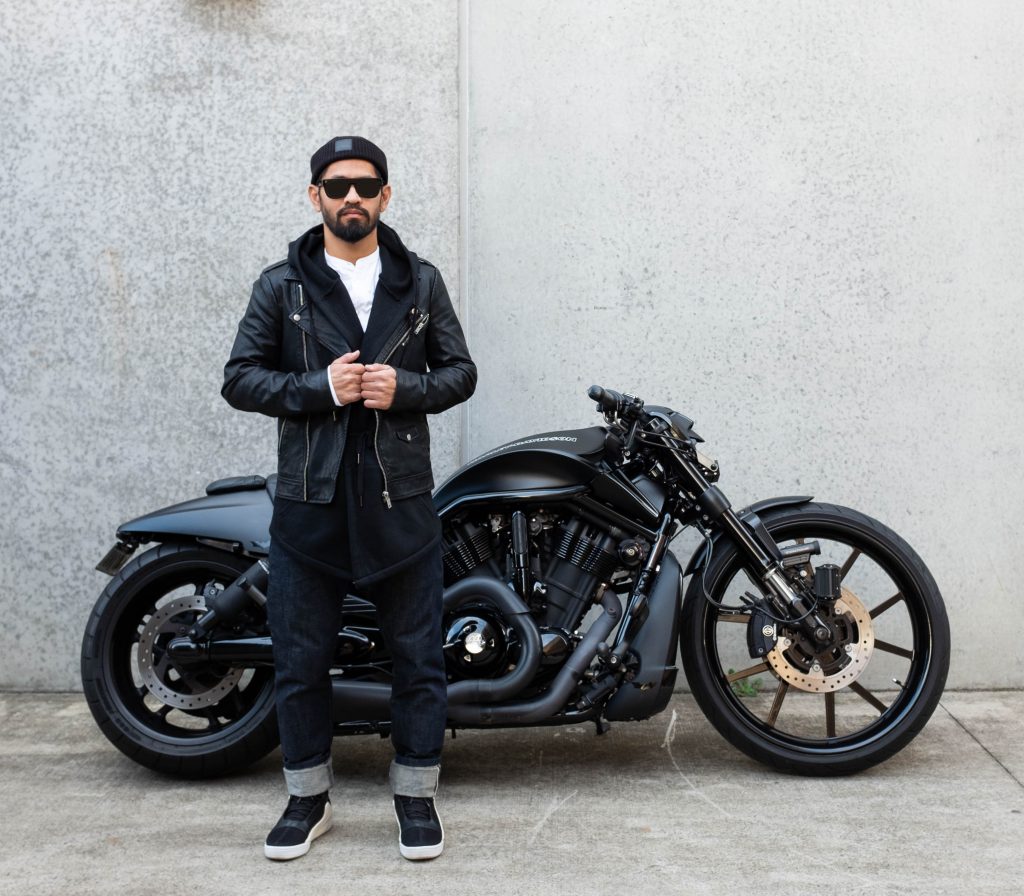 Best local ride: Wollongong to Bald Hill Lookout as I don't get much time to ride these days. Heading up to Bald Hill is a quick and enjoyable way to keep the cobwebs off the bike.
Best distance ride: Up through the National Park and into the Sydney city. My bike is not built for tight windy roads but the Royal National Park is just about perfect. At the Sydney end, I also love the attention, cruising through the city on my custom machine.
Tip for stylish motorcycle riding: Pick your style and own it. Keep up to date with the latest trends and make it your own. 
Next motorcycle trip: I really want to Tasmanian tour one day. 
Why do you like riding? It lets me show off my bike and helps me de-stress.