Style Rider aims to document the world's most stylish motorcycle riders, be they riders of classic, custom or cafe racer steeds. Focused on the intersection of motorcycle culture with individual style, here we speak to Yuchen HE about standing apart from the norm and the spirit of riding.
Name: Yuchen HE
Residence: Sydney, Australia
Occupation: Events Manager, Designer, Owner of NEWBOX Express 
Instagram: @yuchen_newbox
Today's ride: 1997 Suzuki TU250X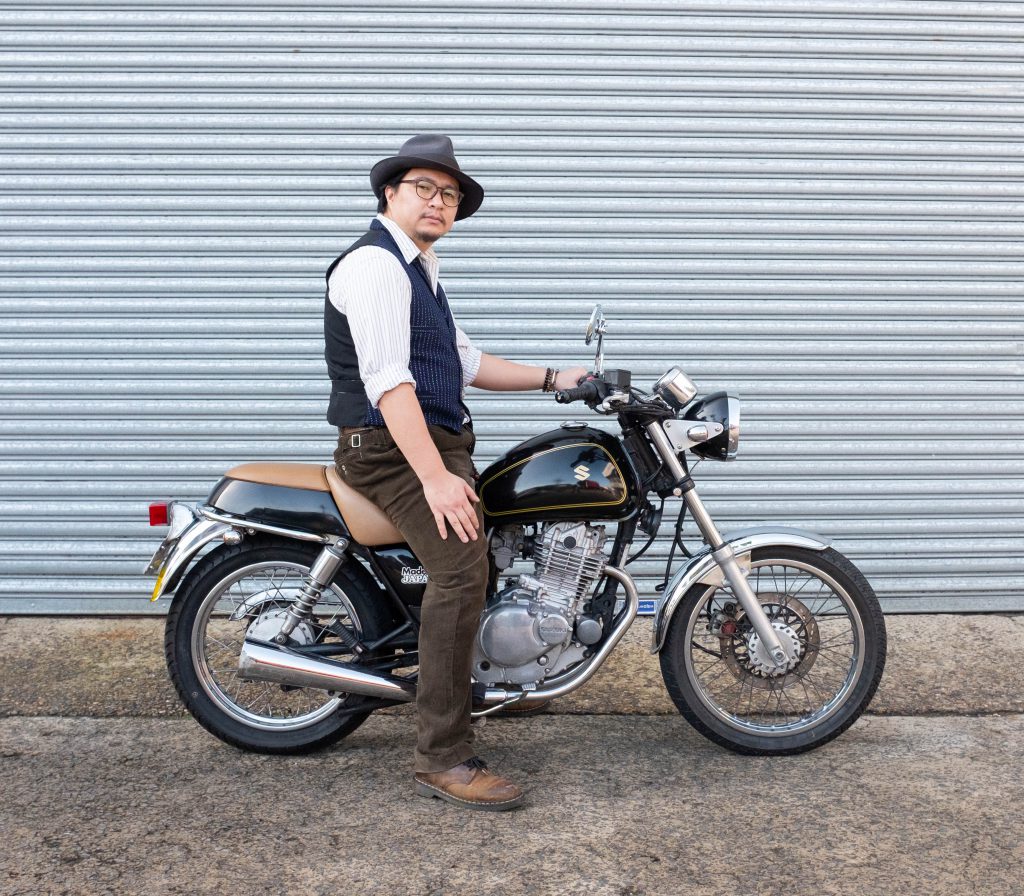 Describe your style: It's a mixture of American vintage and hippie style; a little bit Bohemian with Chinese decorative elements.
Favourite item: The self-made chain I am wearing that includes glass and Oxbone from Tibet, Agate from China and silver from Japan. I also love RRL, Dr Martens and Akubra hats.
Next purchase: RRL double-breasted leather jacket.
Style inspiration: Johnny Depp. I like the way he wears traditional elements like suits and waistcoats, yet pulls these together with accessories, not in a formal style. His style is unique in Hollywood. Everyone else is the same. He is different and gives me inspiration on how to look different, yet not weird.
Best local ride: From my home to Brighton Le Sands to the airport. I like the wide roads, the wind off Botany Bay and the sense of freedom as it is the only highway nearby in Sydney without too many cars.
Tip for stylish motorcycle riding: A tweed vest is an elegant and useful item. It keeps your core warm and layers your outfit at the same time.
Next motorcycle trip: Royal National Park.
Why do you like riding? Riding is a cool thing for me. And it's never going out of style. No matter how many years go by, for every generation, it still feels great to ride a motorcycle. Riding is more like a spiritual thing than simply a mode of transport. Motorcycles have no time.