Style Rider aims to document the world's most stylish motorcycle riders, be they riders of classic, custom or cafe racer steeds. Focused on the intersection of motorcycle culture with individual style, here we speak to Rob Natoli, vintage motorcycle rider (Parilla, Harley Davidson, and Vespa) at his home on Sydney's Northern Beaches.
Name: Robert JD Natoli
Residence: Narrabeen, Darlinghurst and Charlieong near Braidwood in country NSW. I float between all three.
Instagram: @robertjnatoli
Todays Ride: 1957 Parilla Turismo 175cc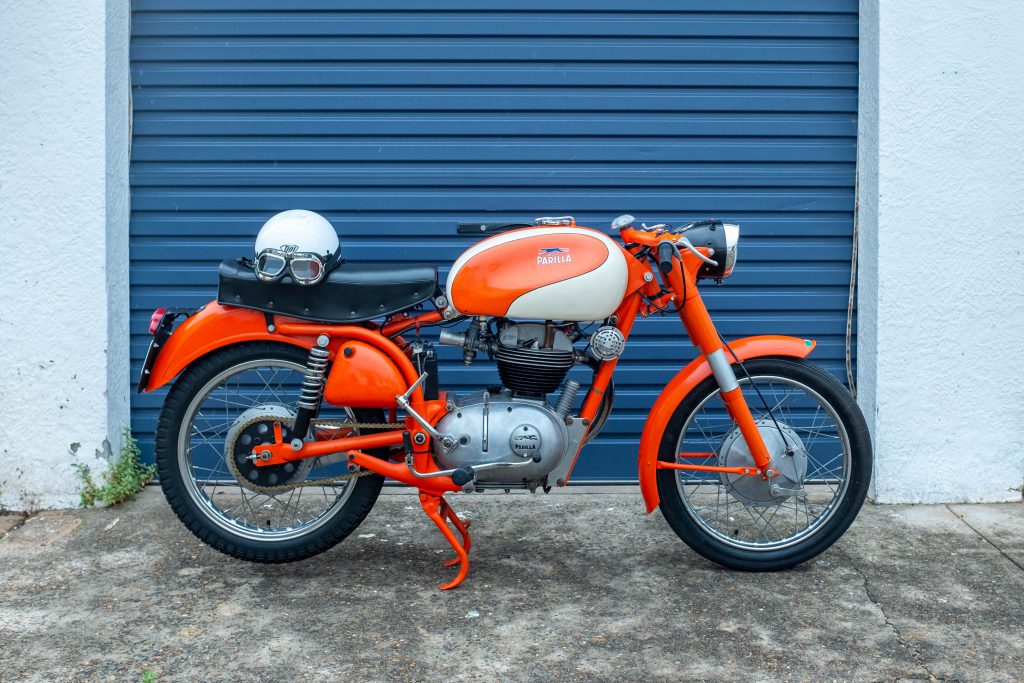 Describe your style: Never in a hurry and always with passion. I enjoy taking everyday items like these white overalls and reworking them into my own individual style.
Favourite items: Besides my motorcycles, I would say my cruising overalls. These are a customised pair of Hard Yakka overalls. While they are difficult to find in white, they contrast nicely with the orange Parilla and brown riding boots.
Next purchase: Something in between the 175cc Parilla and 1340cc Harley Davidson Softail Heritage Nostalgia. Either a 1960s Norton Commando, Triumph Bonneville or 1970s Honda CB750.
Style Icon/Inspiration: Italian car designer Battista Pininfarina. He created beautiful vehicles with flowing lines. I particularly like the Italian style of the 1940s to 1960s.
Best local ride: A late Sunday afternoon ride up via McCarrs Creek Road through Ku Ring Gai National Park to West Head.
Best distance ride: An early start with a brekkie stop at the village of Stroud Road, up Thunderbolts Way, lunching in Walcha, then down Waterfalls Way in time for the Friday night band at the Federal Hotel Bellingen. Incredibly scenic, low traffic volumes with a sleepover at a great pub. Also Vespaing round Largo Di Coma and Isle Di Elba, Italy were two overseas rides that I treasure.
Tip for stylish motorcycling: Always go leather over vinyl.
Next motorcycle trip: Riding the Parilla with my bestie on her Red Vespa. We often ride from the Northern Beaches to see the black and white classic La Dolce Vita at the Golden Age Cinema in Surry Hills; dressing the part naturally.
Why do you like riding? The sound of the wind whistling through my hair.