We had been looking forward to returning to Japan since our previous trip four years ago. Walking down the gantry, the excitement of the journey became palpable. Directed to our Qantas Business Class seats, my first reaction was that there must be some mistake. The amount of space was huge. Sipping champagne and perusing the menu I felt at that moment everything was right in the world. Later as the bed laid out flat, I fell into a deep sleep, the best I have ever had on a plane.
Upon disembarkment, we made our way to the subway to begin our first day in Tokyo. While onboard the train, I reflected on how much easier travel has become since the invention of the smartphone. Navigation is a now breeze, thanks to Google Maps. In fact, everything from maps to translate to being able to travel with your phone has enabled confident exploration of foreign cities.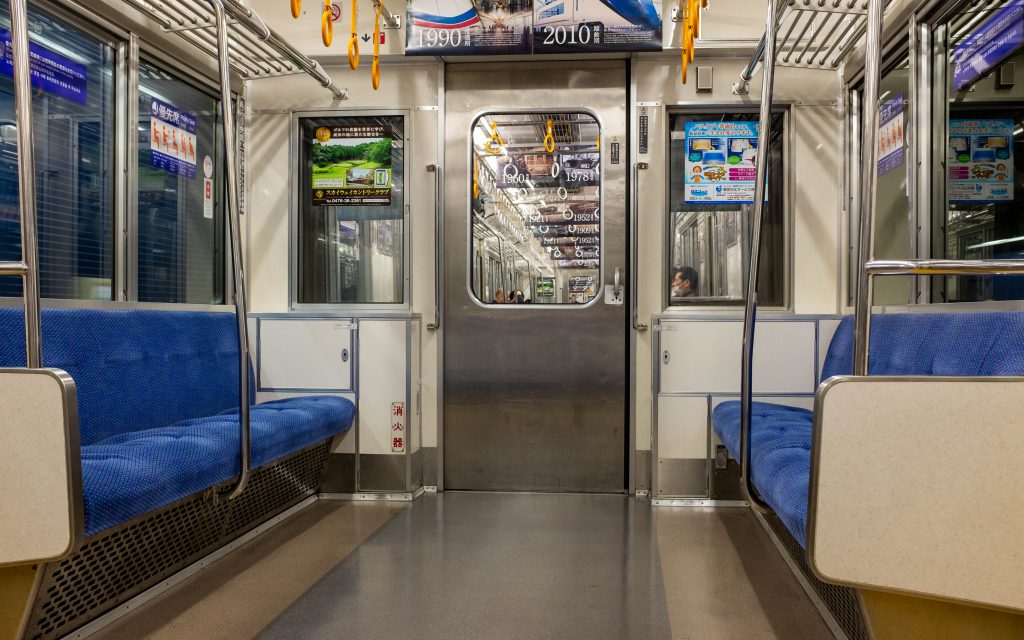 After dropping our bags at the Capitol Hotel Tokyu, we decided to explore the area around Aoyama. Taking a friends recommendation, we made our way to breakfast at Clinton St Baking Company for its Japanese take on the American diner. This restaurant opens early, unusual in Tokyo where coffee shops open at 11 am and is welcoming to English speakers. My smoked salmon potato pancakes were delicious, as was the accompanying fresh grapefruit juice. This was the right place to fuel up and ease ourselves into exploring Tokyo. 
Wandering the back lanes of Minamiaoyama, Omotesando and Shibuya, you quickly get a feel for the neighbourhoods you are most suited. I love the back streets running from Omotesando to Shibuya with their tiny houses, smart shops and elegantly dressed people. One thing you notice in these areas is how smartly presented middle-aged people are. Men are wearing proper lace-up shoes with their jeans, the women look well kept, and there is an air of people dressing up to go out. This reflection contrasts sharply with the casual attitudes towards clothing I see day-to-day in Sydney.
As a city, Tokyo, in my opinion, offers the best retail experience in the world. The standard is so high in everything from merchandising, wrapping, service and quality of goods. We made stops at Freeman's Sporting Club and M'aurian, where I picked up a Studio D'Artisan indigo-dyed waistcoat before wandering along Cat Street. 
Needing a rest after several kilometres of walking, we stopped at The Roastery by Nozy Coffee, a place we visited four years ago. At this point, the first hints of familiarity with the city were being felt. My caffeine detox had to be put on hold for the outstanding Nicaraguan pour-over. This is an excellent venue, staffed by knowledgable, friendly people. 
More shopping around Shinjuku and Aoyama before dropping in for a spot of lunch at Namno, a seafood restaurant. This restaurant, with its restrained interior of wood and stone, has been serving up seasonal fish to diners for over two decades. The menu comprised six fish dishes, all served with the same accompaniment of pickled vegetables, rice and miso soup. This was a sophisticated dining experience and one I would regularly visit if I lived in Tokyo. Full from the surprisingly large lunch, we continued our wanderings, this time back into Minamiaoyama to visit Optical Tailor Cradle for a new pair of reading glasses. This store has a great selection of Japanese made frames along with the best of the American and European brands. 
Across the road, Gendy a Gentleman's Caramel Shop caught our eye. This tiny store of perhaps ten sqm looks like a sophisticated cigar store where stylish young men sell handmade caramel bars in wooden boxes. The attention to detail in the presentation of the space right down to the young gentleman serving in tailored tweed trousers are one of the things I love about shopping in Japan. The specialisation can seem hard to believe as there was a shop selling only caramel bars. However, as you observe in Japan, retail is elevated to an art form. The attention to detail and service are exceptional. This is a prosperous store as it sells a unique product, at a high price (approximately $100 per box) and offers a great experience.
By this stage, we were tired from the overnight flight and having trampled all over Tokyo. It was time to return to the hotel. The Capitol Hotel Tokyu is an upscale business hotel near the parliament district and the bars of Akaska. The service here is superb. We have stayed in this hotel twice now, each time for a week. The rooms are large by Tokyo standards with an ample seating area in the room in addition to a large, comfortable bed. Every little detail is taken care of, right down to housekeeping loaning me a power adapter when I left mine on the kitchen counter at home. 
Deciding to stay in, we sat in the window of our 27th-floor room and watched the sunset over the buildings of Tokyo. Grateful to be here, it was enjoyable simply slowing down and watching the changes in light. This more leisurely approach means you notice the little details. One of these was that there was a shape off in the middle-distance hidden amongst the clouds. We wondered if it was Mount Fuji. 
The next morning's clear skies provided an uninterrupted view of the famous mountain. We felt blessed as Mount Fuji is so often shrouded in cloud. The white snow-capped peak dazzled in the early morning light. Breakfast in the hotel was a treat with a corner seat overlooking the pond and garden. Upscale Japan does an excellent job of creating the impression that you are in touch with nature, even though you are in the middle of a densely populated city. The food and service were excellent, and this was how we ate each morning, filling up before our days' excursions. 
I headed out to the Hie Jinja shrine a few minutes walk away from the hotel. This particular weekend was the 7-5-3 celebrations where families celebrate their girls, reaching ages three and seven and the boys five years of age. The children come dressed in full kimonos, and everyone looks smart and happy. 
The day's plan was to visit the remaining shops on my list in the neighbourhoods of Ebisu, Meguro and Harajuku. First up was Ebisu where we walked the streets, looked in at FMDL and stopped for coffee and doughnuts at Canvas Tokyo. Here we sat outside on the bench, drank coffee and listened to 1950s American music in the mild autumn temperatures. 
Next was a train ride and a walk through Meguro. At first, the area's high rise buildings and busy streets did not appeal. However, back behind the hustle and bustle, the neighbourhood is low slung and affluent. We stopped to check out a menswear brand called Phigvel located on the canal. Here there were muted colours in everything from fisherman's sweaters to jeans to tailored trousers. 
We had planned to have lunch at Michelin starred noodle house in Omotesando. By the time we caught the train and walked a further two kilometres in the sun, I was ready to eat. Unfortunately, the restaurant was closed despite the posted opening hours on the website. This is one of the small things that can be frustrating about Japan. Several times we have arrived somewhere to find closed. When I asked the doorman at the hotel, he told me there is a symbol on the website which means typically open, although not always. By this stage, we were so hungry we stopped at the first place we came to; a burger and ribs joint run by a Japanese brewery. While it was not what we had in mind at the start of the day, the food was good, reviving me as I had hit the wall. 
Walking down Cat Street, we decided to explore Harajuku and the famous Takeshita Street. Here I was keen to photograph the wildly dressed Japanese youth that makes the area notable. Disappointingly, it turns out to be just an insanely crowded street selling cheap goods to tourists. More of our week in Tokyo in part two.